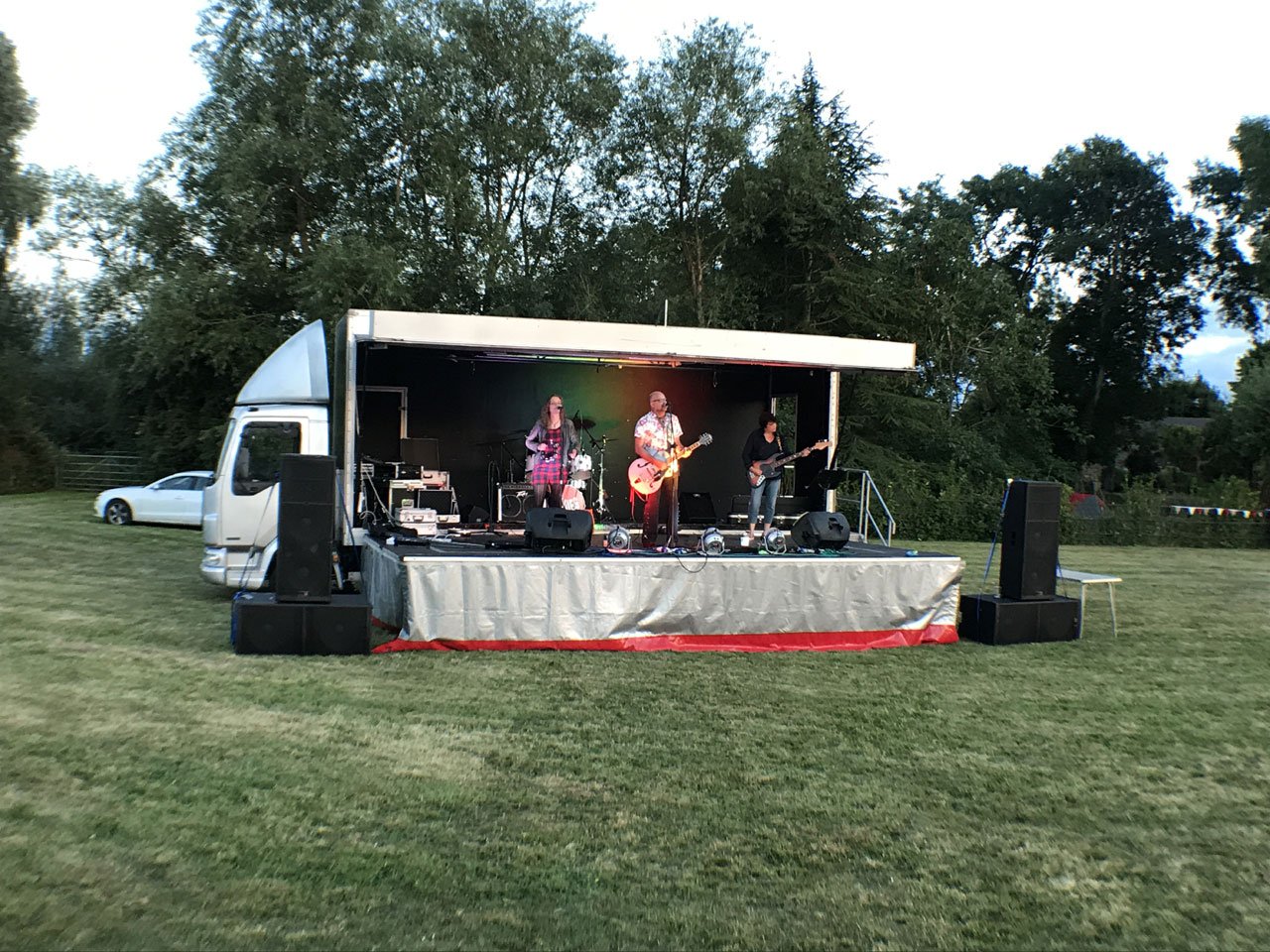 03 Nov

Stage Focus – Stage Truck




STAGE FOCUS
Introducing our Stage Truck
A custom built mobile stage, constructed on a modern 20-foot 7 1/2 tonne truck.
The stage boasts two floor access doors, complete with steps and handrails.
Thanks to its intuitive design, the stage can be assembled and disassembled in only 25 minutes.
The stage's total area spans approximately 25 square meters, with 80% of it sheltered by a retractable roof, protecting equipment from inclement weather.
Contact us today for a free, no obligation quote, and add that sparkle to your event or occasion
For more information on this stage, please
CLICK HERE
For all of your stage hire requirements, Mobile LED wall, dry hire, event entertainment and lighting and PA, be sure to contact us for a no obligation quote.
We pride ourselves on the services we offer and can ensure a professional approach throughout.